In 2022, building permits (in terms of useful floor area, measured in millions of square metres; mio m²) went down by almost 5% in the EU to 386.7 mio m² (in absolute terms,  18.1 mio m²). This decrease followed a 15% increase in 2021, reflecting the rebound period in the year after the COVID-19 pandemic peak.
Building permits are also measured by the number of dwellings irrespective of their size. In terms of the number of dwellings, permits also went down by 4% (- 79 100 dwellings) in the EU after an increase of 16% in 2021.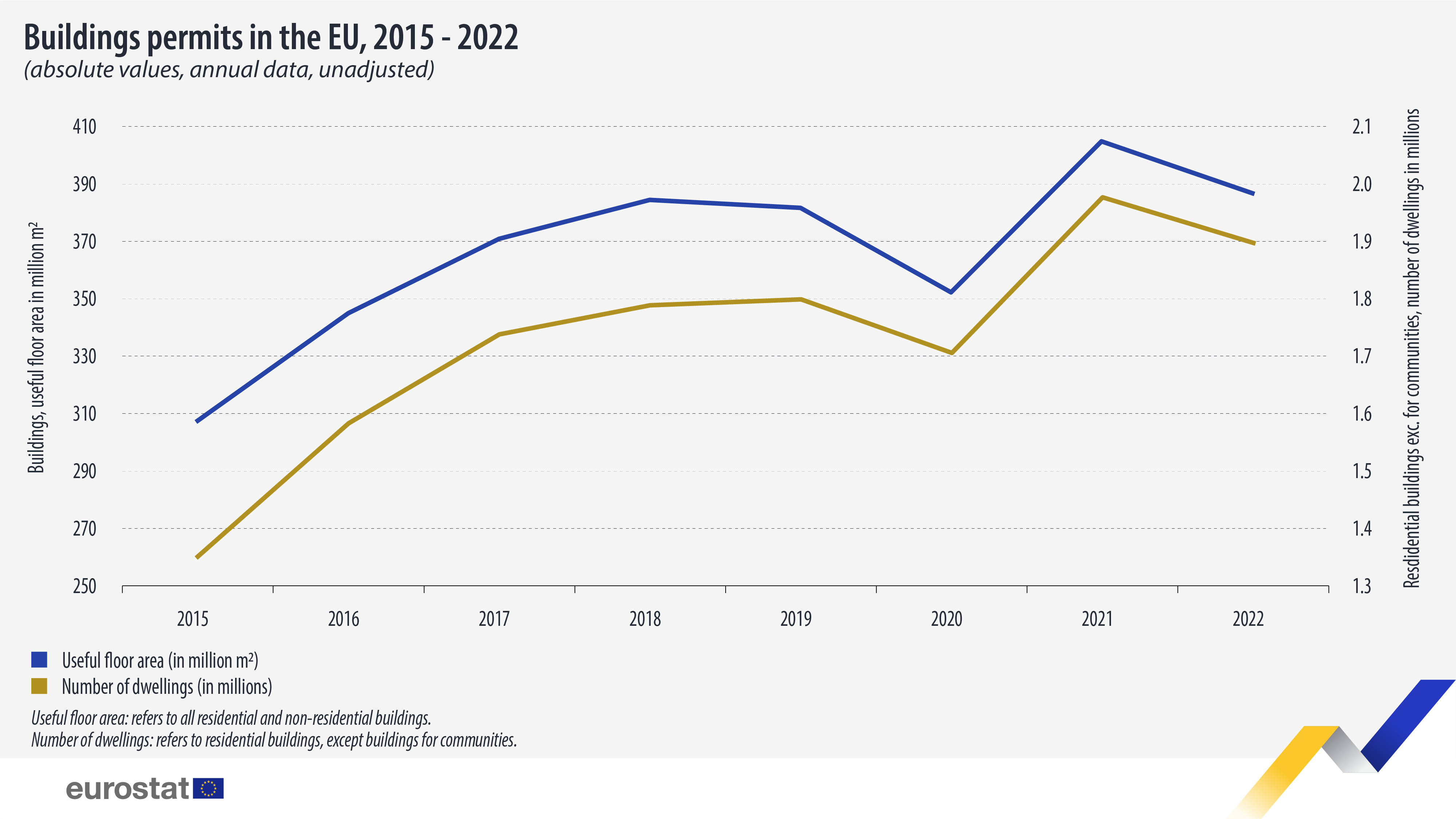 Between 2015 and 2019, the number of permits went up by almost 6% on average per year. The COVID-19 pandemic interrupted these developments; however, the losses of 2020 were compensated with the increase in 2021. In 2022, although there were decreases in both indicators, the number of permits was still high, remaining above pre-pandemic levels.
Compared with 2021, in 2022, building permits (in terms of useful floor area) increased in only 9 EU countries: Malta (+29%), Spain (+28%), Croatia (+21%), Slovenia (+17%), Bulgaria (+12%), Italy (+8%), Hungary (+7%), Portugal (+3%) and France (+2%).
In the remaining EU members, the decreases in the number of building permits varied between -28% in Luxembourg and -1% in Romania.