The outage lasted well into the following day, with several provinces harder hit than others. Pornhub's statisticians followed Canada's traffic changes throughout the day, and were able to identify just how much of the country was affected by the outage, at least when it came to their favorite times to watch porn.
Canada-wide traffic began to drop immediately after the outage began, around 5am Eastern time. By 7am hourly traffic was down -19% compared to the same hour on an average day. Traffic remained below average for the rest of the day, including another -19% drop in the early evening.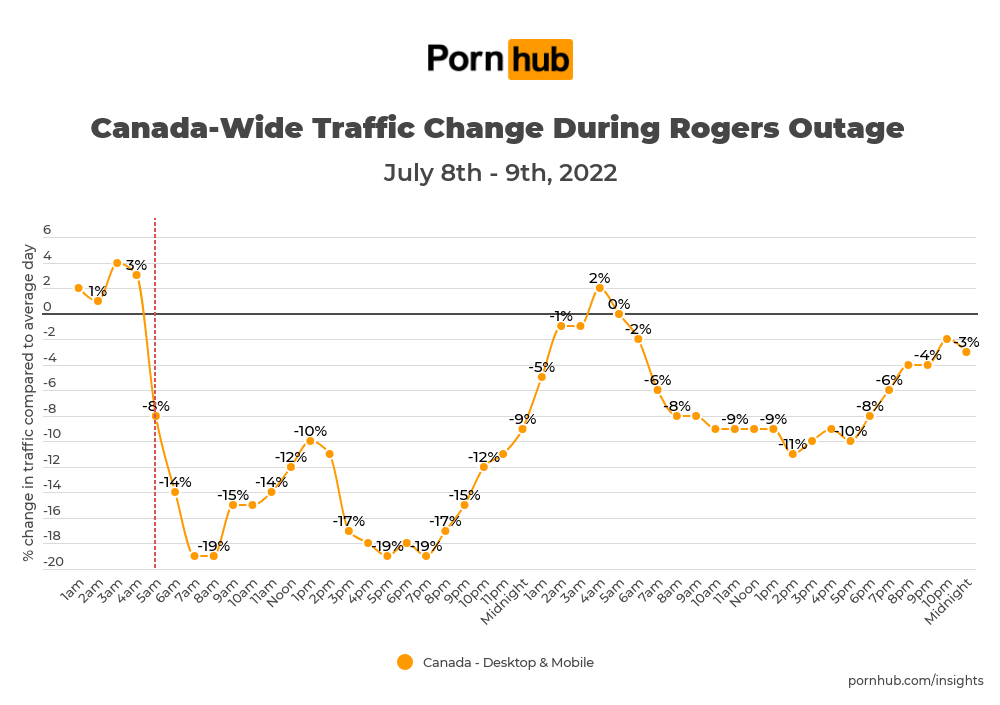 By early Saturday morning, traffic had returned to average levels, but dropped again as the day progressed.
Mobile phones make up 90% of Canada's traffic to Pornhub, so our statisticians compared desktop and mobile sources. They found that desktop traffic dipped further than mobile, by -21% in the late afternoon from 4pm to 6pm.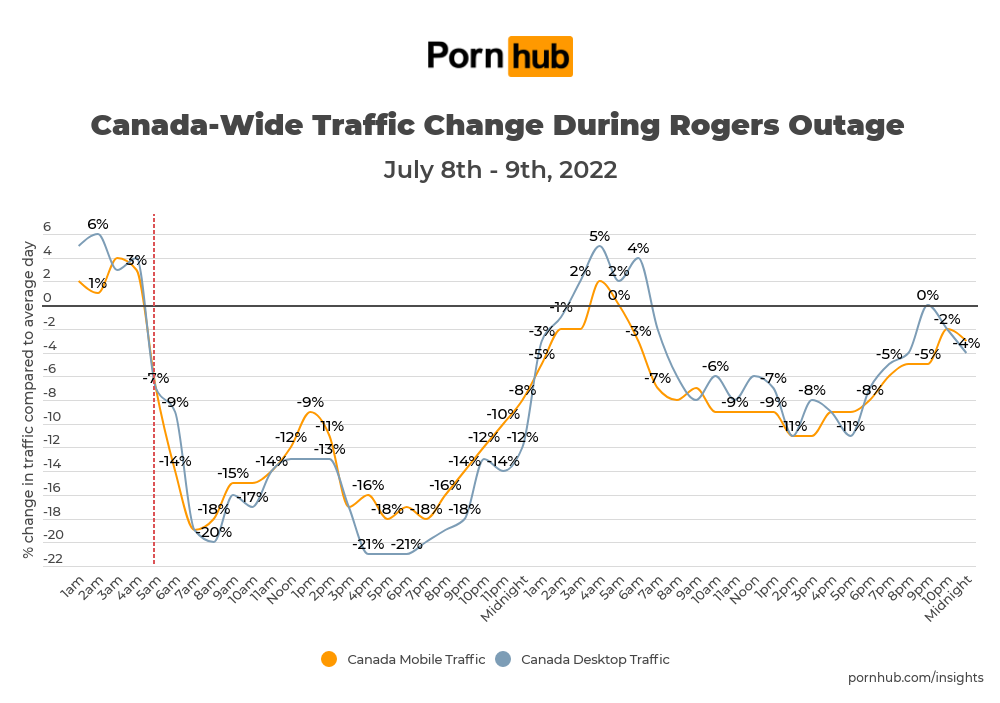 The Rogers outage affected each province differently, as illustrated by the following chart. Pornhub visitors from New Brunswick saw the most immediate drop, by -49% at 6am. Manitoba had the biggest drop in traffic by -65% at 11am Friday, and did not experience the same brief recovery on Saturday morning as most other provinces did.
Ontario's traffic dropped as low as -38% at 4pm on Friday, at the same time that Nova Scotia's traffic was down by -34% and Quebec's dipped -21%.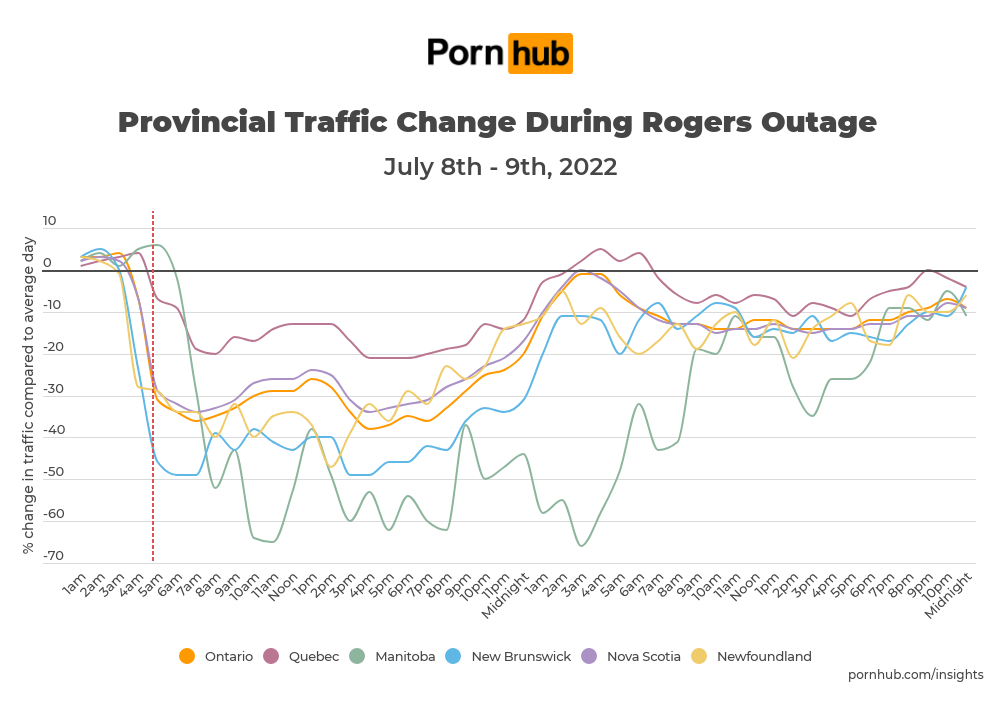 About our data
All times are based on the Eastern time zone, with the Rogers outage starting at around 5am Friday, July 8th. To determine the percent change, traffic was compared to the average level during the same day of the week, and same hour of the day from the previous two weeks, with the average being set at 0.
To see what Pornhub's average daily traffic levels are like, please view the Favorite Times to Watch Porn chart from the 2021 Year in Review. Because daily traffic peaks from 10pm to midnight, a -12% drop during that time period represents many more people than the same drop during a less popular time like 5am.