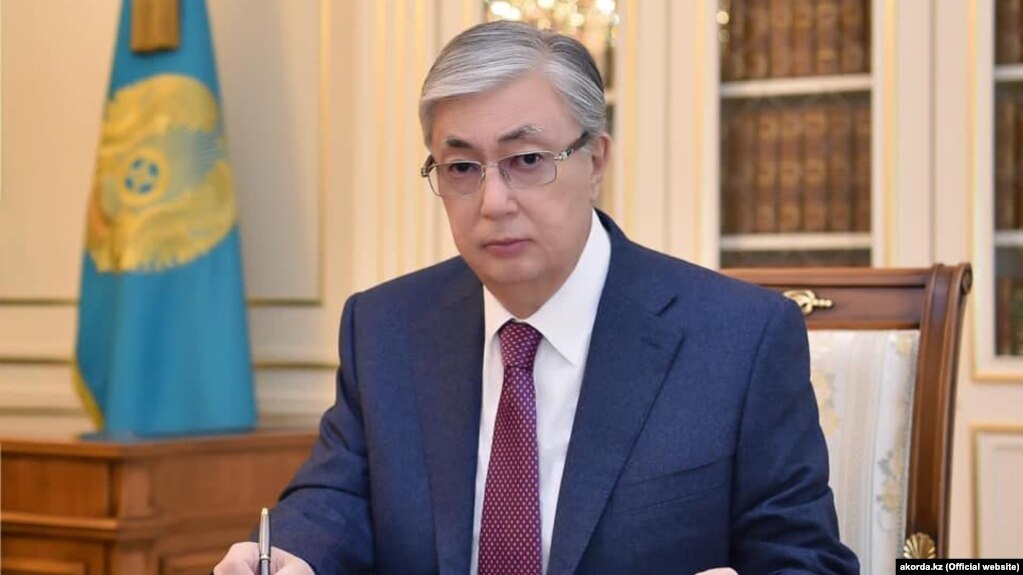 President Qasym-Zhomart Toqaev says troops from the Russian-led Collective Security Treaty Organization (CSTO) will begin leaving Kazakhstan on January 13 after being called in to help stabilize the Central Asian nation after unrest sparked by a fuel price hike turned deadly amid an apparent standoff with loyalists of former President Nursultan Nazarbaev.
A statement on January 12 from the CSTO — an alliance consisting of Russia, Belarus, Kazakhstan, Kyrgyzstan, Armenia, and Tajikistan — added that the pullout of the contingent of some 2,000 troops from Kazakhstan should take about 10 days to complete.
Earlier in the day, Toqaev took part in a session of Almaty city's emergency operation task force and met with relatives and colleagues of law enforcement officers killed during the violence. The exact number of people killed in the unrest remains unclear.
The CSTO soldiers arrived in Kazakhstan last week after the leadership of the oil-rich country asked the Russian-led bloc for military assistance when the protests turned deadly with security personnel and mobs clashing on city streets nationwide.
Kazakh media reported on January 12 that another 1,700 people had been detained since the violence subsided, bringing the total number of detentions during the unrest to almost 10,000.
In the face of a mounting crisis, Toqaev declared a state of emergency on January 5 and called on the CSTO to deploy troops to help maintain security.
Toqaev claimed that "foreign-trained terrorists" were behind the protests in an attempt to overthrow the government. But analysts say there appears to be an internal power struggle between the president and followers of former leader Nursultan Nazarbaev, who has remained a powerful figure in the country since handpicking Toqaev as his successor in 2019.
After dismissing the cabinet, Toqaev removed the 81-year-old Nazarbaev as head of the National Security Council, a powerful position from which the longtime leader continued to exert considerable influence over the oil-rich Central Asian state.
Toqaev also fired the head of the National Security Committee (KNB), longtime Nazarbaev ally Karim Masimov, and then had him arrested for high treason. Several other security officials were also detained.
Human rights experts from the United Nations on January 11 called on Kazakhstan's authorities to halt their "unrestrained use of force, including lethal force, against protesters."
Toqaev also recommended that CSTO Secretary-General Stanislau Zasappoint an envoy for peacekeeping operations.
With reporting by TASS and KazTAG
RFE/RL journalists report the news in 27 languages in 23 countries where a free press is banned by the government or not fully established. We provide what many people cannot get locally: uncensored news, responsible discussion, and open debate.