Investing in research and innovation is investing in Europe's future. Business innovation relates to the wide range of activities that enterprises undertake to implement innovation processes, develop new goods or services, and bring them to market. The Community Innovation Survey (CIS) reports about two kinds of innovation: product innovation and business process innovation. The latest CIS results show that more than half (53%) of all enterprises in the EU reported some form of innovation activity in 2018-2020.
The highest proportion of innovative enterprises was reported in Greece (73% of all enterprises), followed by Belgium (71%), Germany and Finland (both 69%) and Cyprus (66%). In contrast, the lowest innovation activity was observed in Romania (11%), Latvia (32%), Hungary and Spain (both 33%) and Poland (35%).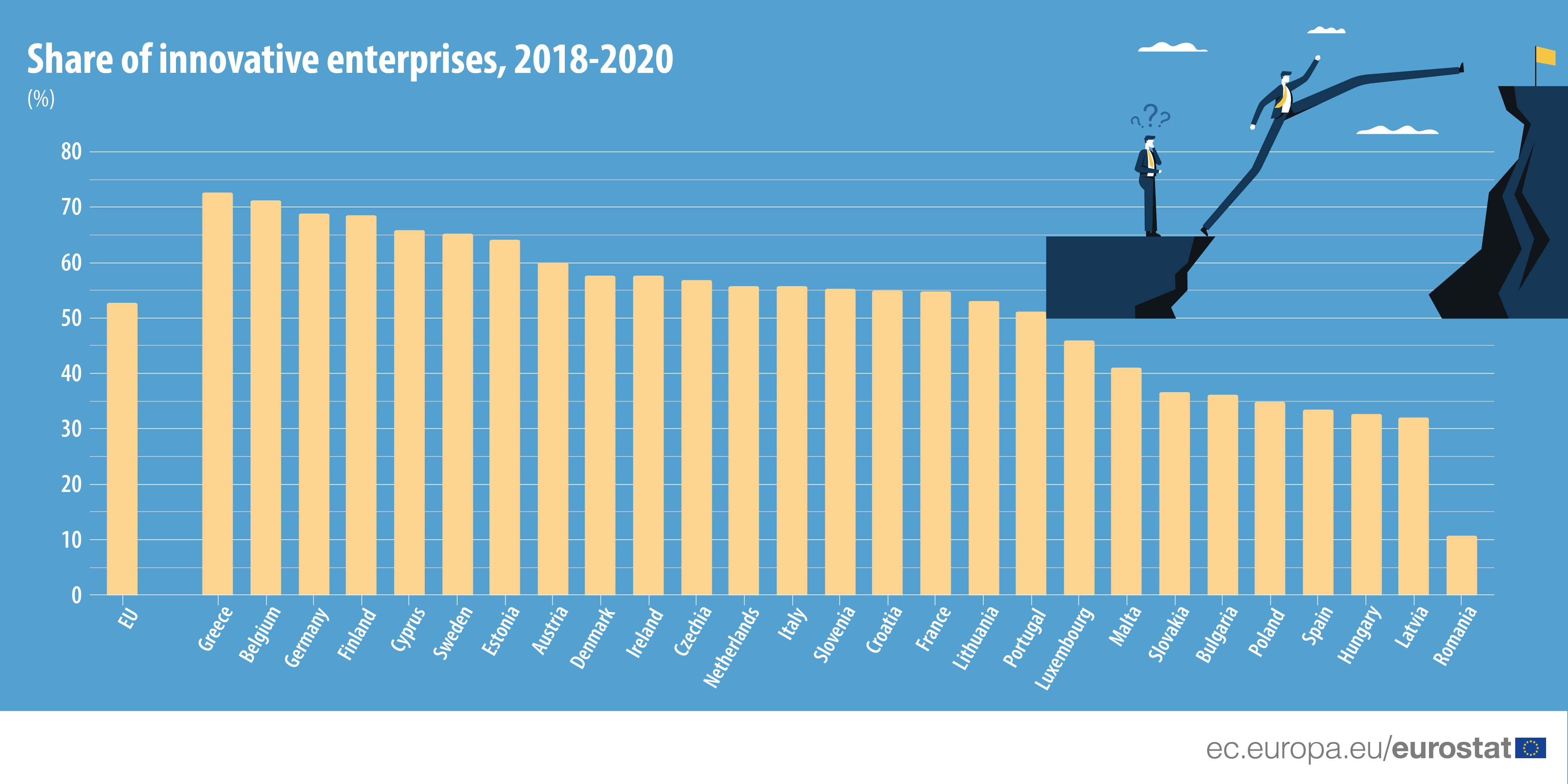 Medium-sized and large companies are more innovative 
The distribution of enterprises by size in terms of product and/or business process innovation in 2018-2020 showed that large enterprises (250+ employees) were more likely to have introduced innovations (74%) than medium-size (50-249 employees) companies (60%).
Data shows that almost seven out of ten large companies introduced a business process innovation (69%), and more than half introduced a product innovation (55%). In the vast majority of companies designated as small (10-49 employees), only almost four out of ten were process innovators, and around one quarter were product innovators.