The Australian dollar gained as much as 1.1% while South Africa's rand rose almost 1%. The offshore yuan advanced 0.1%.
President Joe Biden may announce as soon as this week a rollback of some tariffs — as well as a new probe into industrial subsidies that could lead to more duties in strategic areas like technology. Biden has not yet made a final decision, and the timing could slip, according to people familiar with the deliberations.
The Wall Street Journal previously reported a decision could come as soon as this week.
"The market is responding positively to the headline," said Neil Jones, head of foreign-exchange sales to financial institutions at Mizuho bank Ltd.. "It's exactly what commodity currencies need right now."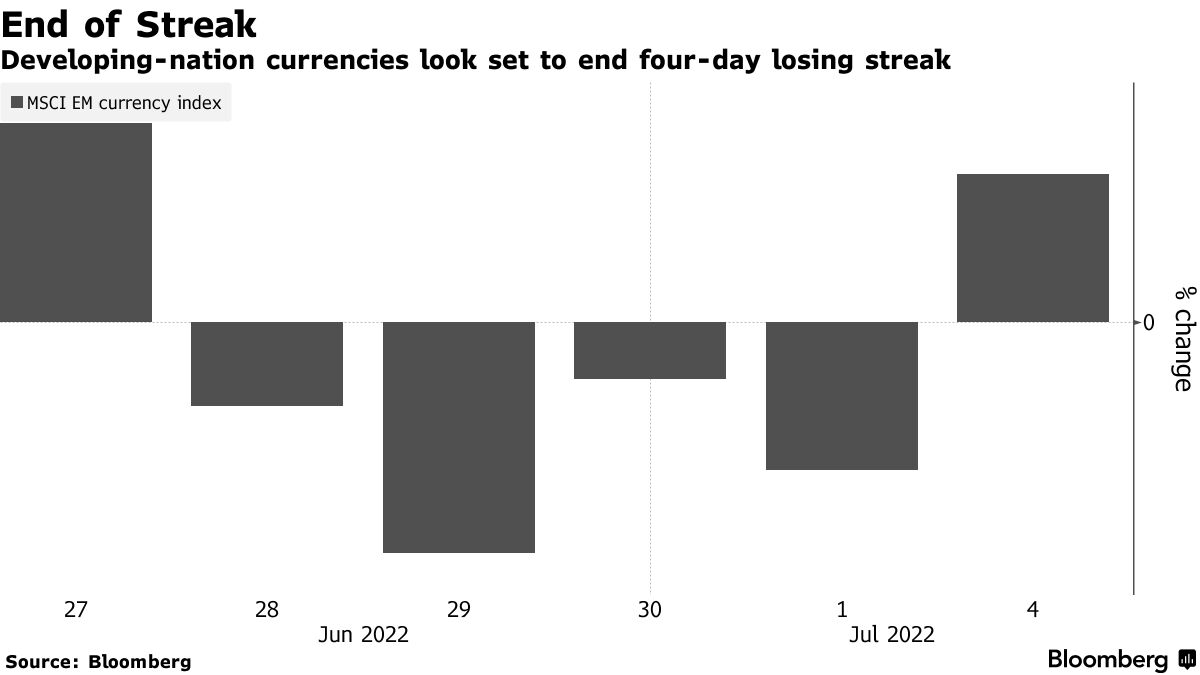 Commodity-linked and risk currencies have been pummeled by concerns over an economic slowdown and increasing trade barriers. Both the rand and Aussie are still trading near the lowest levels since 2020.
Some strategists cautioned that the moves may be unsustainable, given the trajectory of tighter global monetary policy.
The rally "should not run too far," said Adam Cole, chief currency strategist at RBC Capital Markets. "This is only a small offset to those factors."
EUR/USD ANALYSIS AND TALKING POINTS
EUR
:
The Euro is off to a very sluggish start with selling in the single currency picking up since the European cash equity open. Momentum on the downside has also increased since the break through the key 1.0350 area which marked the YTD and 2017 lows. While there has not been a particular catalyst that has sparked the selling this morning, a culmination of factors continues to plague the currency.
Russian gas deliveries to Europe fell 40% in June, which in turn has kept Europe's power prices elevated. A reminder that Nord stream is set to close completely for its annual maintenance shutdown on July 11-21

st

, the big risk, however, is that the pipeline may not come back online.

Elsewhere, ECB's Nagel comments did little to aid the Euro cautioning against using monetary policy to limit risk premia of indebted states, while also stating that an Anti-Fragmentation tool can only be used in exceptional circumstances. Now while Bundesbank's Nagel is in the minority, this does raise the risk of a watered-down Anti-Frag tool, which ultimately disappoints market expectations.