The sanctions placed on Russia due to its invasion of Ukraine are impacting the country's venture capital (VC) funding landscape as investors are remaining cautious, says GlobalData. The leading data and analytics company found that Russia witnessed a decline of almost 80% in VC funding value in February 2022 compared to the previous month.
An analysis of GlobalData's Financial Deals Database revealed that VC funding deals worth $41.5 million were announced in Russia during February 2022 compared to $204.1 million worth of VC funding deals that were announced during the previous month.
Aurojyoti Bose, Lead Analyst at GlobalData, comments: "The ongoing conflict appears to be taking a toll on Russian start-ups, with VC investors remaining cautious when it comes to placing bets due to the current uncertainty."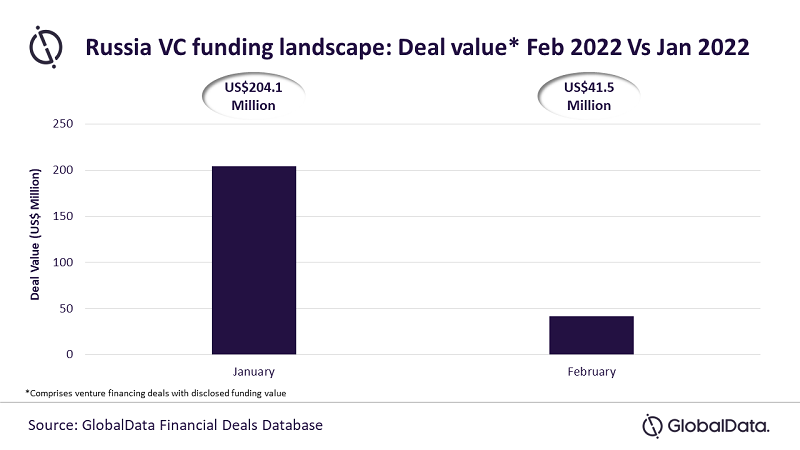 Some of the major sanctions imposed on Russia include the SWIFT ban, restrictions on Russian financial institutes, countries closing their airspaces to Russian airlines and export curbs. These sanctions are affecting the Russian economy, as well as its dealmaking landscape.
IXcellerate's $190 million deal was one of the most notable that was announced in January. However, total funding value for February was not even close to touching the $100 million mark.