In modern times, things have changed. You are bound to face troubles with your love life. If you do not find a solution fast, things may get worse on your side. Therefore, you should get an experienced relationship counselor online to help you work things out before they get out of hand.
When you conduct your search online, you come across many services. However, you cannot trust all of them to provide the solutions that work in your case. It is important to get the best service if you want solutions that work for your circumstances. What are the reliable counseling services that you can consider? Here are the top 7:
Calmerry: Best Overall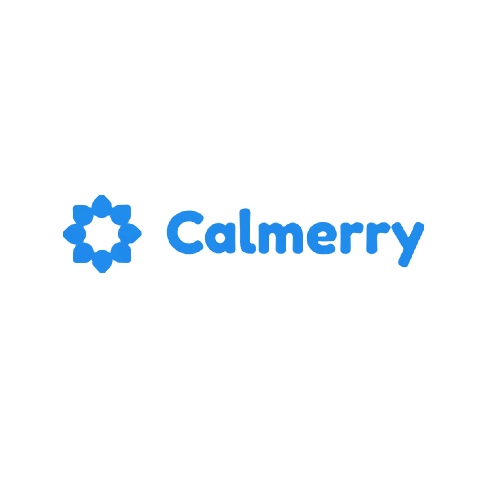 People trust Calmerry because of the experienced relationship counselors online at the service. The professionals at the service can help to fix your relationship fast. Their years of experience in this field give clients confidence that they understand what you need.
You do not strain as you search for a professional. You create a personal account and remain anonymous if you want to. You then chose the therapist, sessions, and the subscription plan that suits you. The therapy offers the solutions you need. You can follow Calmerry on Twitter to keep up-to-date with all the latest news.
Regain: Excellent Family Therapists
If you need a counseling service that takes professionalism seriously, you should choose Regain. The service only deals with certified psychologists with 3+ years' experience in the field. Moreover, one has to prove that they have at least 1,000 relevant working hours before they are recruited to help clients. The professionals can help you to deal with different relationship challenges, including a lack of communication.
As a client, the service wants to simplify your work. Therefore, you do not follow convoluted processes when you need specialized online counseling. You need to:
Identify your counseling goal
Check the therapists available and choose the one you prefer
Create a joint user account for communicating with the specialist
Choose your preferred mode of communication
If you pick the chat option, your partner and the counselor can access the message. The therapists always respond fast when you leave messages for them. You are the one to determine the length and time of the therapy sessions. 
You can seek private sessions where you need them. The payment is between $60 and $80 weekly. You are at liberty to opt-out of your subscription whenever you want.
Talkspace: Offers Unlimited Interaction with Counselors Via Messaging
Do not go through a difficult time with your partner silently when you can seek solutions at Talkspace. You can always access a licensed counselor here any day.  The professionals understand relationship challenges and can provide an instant solution. In addition to couple therapy, the service can help with mental health problems.
The monthly payment is $396. With the subscription, you can send and receive unlimited texts, access video sessions, and participate through audio messaging. Live sessions are also available. Moreover, every client gets a 1-week free trial period.
OurRelationship: Excellent for Self-Help Counselling service
In OurRelationship service, do not expect therapy sessions for couples. It is a self-improvement program that enables you to work on your issues at your convenience. It is a course that enables you to improve yourself and your relationship. Therefore, it is more wholesome.
The effectiveness of the program relies on the cooperation between the partners. You are at liberty to motivate your lover to join the course. However, you can complete it on your own where your partner is unavailable.
It takes 8 hours to complete the course. The advantage is that you decide how fast you want to work on it. If you do not need a coach, the service costs $50. Couples pay $150 where they need a coach.
E-Therapy Cafe: The Service for Short Term Resolutions
Although E-Therapy Cafe provides assistance with different mental health challenges, relationship counseling online is its area of specialization. As a client, you can select the video chat option, use phone calls, or video messaging. You are the one to determine what works for you.
When you need effective relationship counseling, this is the service to choose. The platform has licensed, experienced, professional, and knowledgeable specialists. As a couple, the professionals enlighten you on proper communication, the importance of respect in a relationship, empathy, and how to handle disagreements effectively.
If you need one session for trial, you pay $50. A bundle of 8 sessions costs $300. You choose what works for you.
Growing Self: Fantastic for Long-Term Solutions
When you seek the services of Growing Self, you notice that they help with different relationship issues, including date coaching. You can seek free consultation to understand what they offer before you make any payment. The meetings are 45 minutes long, and the cost depends on the specialist you choose:
Doctor-level clinician costs $150
Pay $125 for advanced clinicians
$105 for Clinicians at Master's level
Coaches cost $95
If you prefer longer counseling sessions, they are also available. For instance, you can select the 60 or 90-minute sessions. The charges are calculated appropriately. Meetings done on evenings, weekends, and in-person are also available depending on your needs.
In addition to online counseling, the service has coaching sessions. Here, you are allowed to talk about your situation and get the solutions you need. Group sessions are also available to help you to boost your relationship.
Couples Therapy Inc.: Excellent for Diverse Relationships
If you need retreats and counseling, Couples Therapy Inc. is the service you should trust. The professionals assess your relationship before they determine what you need. Their initial interview is 90 to 120 minutes long. It is followed by an 80-minute feedback session.
Even if partners are distant apart, they can still participate in the sessions. The company has experienced psychologists to help couples. It supports clients in 9 different languages. The charges for acquiring therapy online differ depending on the therapist's experience, which ranges from $145 to $295. Weekend couple retreats cost $3,000.
Choose the Best Therapy for Solutions Today
The therapy services reviewed above give the best results. Each of them is unique in its way and hence offer solutions differently. So, depending on your relationship issues, choose a service that will help meet your requirements.
About author: Kate Skurat
Licensed Mental Health Counselor
Washington, United States
Kate has a B.S. in Psychology and M.A. in Clinical Psychology from Pepperdine University and has worked in healthcare since 2017. She primarily treated depression, anxiety, eating disorders, trauma, and grief, as well as identity, relationship and adjustment issues. Her clinical experience has focused on individual and group counseling, emergency counseling and outreach. https://www.linkedin.com/in/kate-skurat-5348381b9/