Until now, the US had refused the request out of fear the weapons could be used against targets in Russia.
Kremlin spokesman Dmitry Peskov said the US was "directly and intentionally adding fuel to the fire" with its weapons deliveries to Ukraine.
Separately, the German government has promised to send an air defence system to Ukraine.
Chancellor Olaf Scholz told MPs that the IRIS-T system was the most modern Germany possessed and would enable Ukraine to defend an entire city against Russian air attacks.
He added that he would provide tracking radar capable of detecting enemy artillery, and multiple rocket launchers.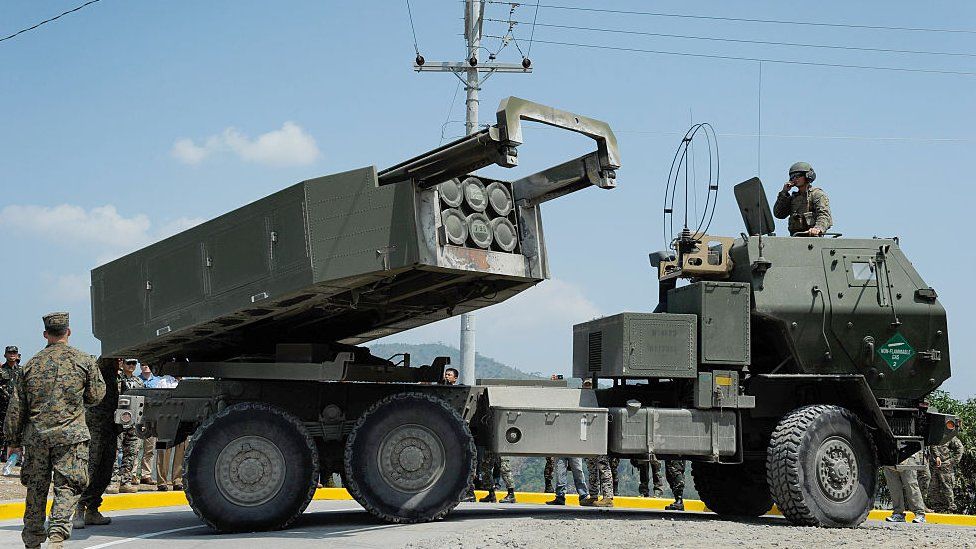 Balancing act
On Wednesday, Mr Biden said the lethal aid would strengthen Kyiv's negotiating position against Russia and make a diplomatic solution more likely.
Writing in the New York Times, he said: "That is why I've decided that we will provide the Ukrainians with more advanced rocket systems and munitions that will enable them to more precisely strike key targets on the battlefield in Ukraine."
This is a fine balancing act for Mr Biden, as providing more powerful weapons could provoke a reaction from Russia, risking direct conflict between the US and its Nato allies and Moscow.
New weaponry will include the M142 High Mobility Artillery Rocket System (HIMARS), a senior White House official said – although he did not specify how many of them would be supplied.
The systems can launch multiple precision-guided missiles at targets as far as 70km (45 miles) away – far further than the artillery that Ukraine currently has. They are also believed to be more accurate than their Russian equivalents.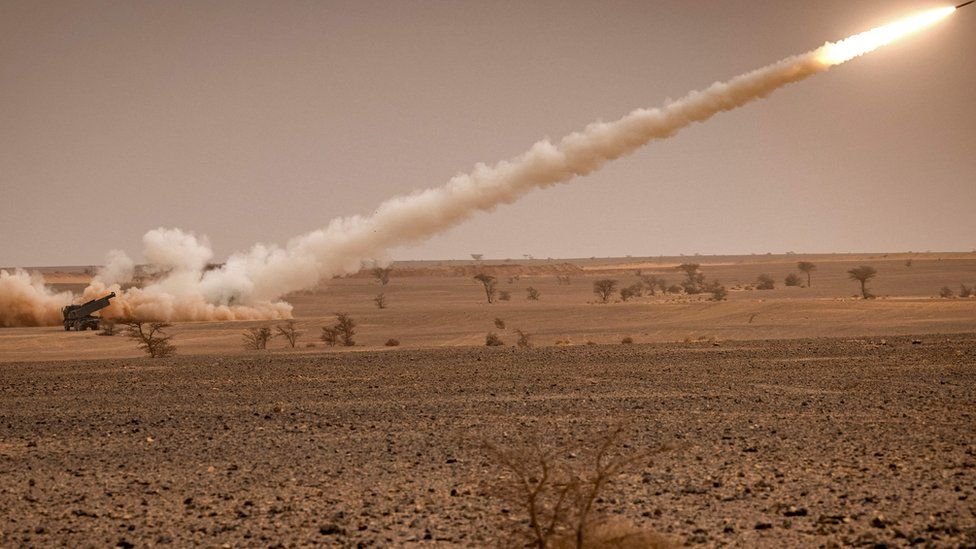 Game-changer for Donbas?